Since the day I know that I was pregnant 7yrs ago, I went on a strict No Coffee, No Make-up, No Heels, No trips to the salon, No fizzy drinks, No this & No that. Ya I know I'm being too paranoid or being lead on by old wives tales. Regardless, I felt good without caffeine in my body for that year even though I put in lotsa MSG in my body with my instant noodle craves WITH wasabi.
When our precious boy is born, I was caught up with taking care of him and neglected myself (Funny how motherhood does that to every women). Back then our financial was tight, every penny was spent on the little one's diapers, formula milk (I failed terribly on breastfeeding, only managed to do it for 1.5months *sad*) & never ending immunization injections etc. "Me" does not existing still.
My company does not have a strict dress code, you can wear anything appropriate. Thus its casual dressing everyday, even jeans or 3/4 capris of different material. My dress sense, if you can call it went from bad to zero as I dress more n more casual as days/months goes by, some days I don't even feel like putting on my one and only make up; the foundation. One day, some 4yrs ago, I was in a long black tee (no fanciful designs or anything, just plain black tee) and 3/4 jeans capris, my MD saw me and commented "Are you going to the market to sell fish?" At that point I laugh it off, but later that day I did a reflection of myself, it was a wake up call and I decided that I should at least dress a little bit better.
Therefore no jeans (I banished tt pair of jeans capris to the back of my wardrobe since then) except for Fridays. Make up, which is foundation and drawn eye brow is a must.
Back then buying clothes from Taiwan was "hot", every one flock to forum to join sprees & bulk purchase. To save on shipping costs, I organised Taiwan clothes spree. After I managed to buy some clothes at half the price of those I found locally I decided to abandon local stores and declare my faithfulness to sprees. To save on shipping & handling cost plus with an idea of earning tiny bit of money I decided to organise sprees myself. Gradually my clothes collections grew and I even added in some versatile accessories to my wardrobe.
Our financial situation was better in 2011, I stopped my sprees organisations and buy online instead since the I get good quality clothes are much lower price, easier on our pockets. I even went for body massage & facial, something I have been indulging before I got married.
I was happy with myself.
That is until I saw a photo of a friend which gives me nightmare, literally! She is in the late twenties, married with kids (she love to put her whole life story in FB). That day she posted a photo of herself & I got a shock! She's got tired dull face, no radiance, sagging skin... she looks like a late thirty something instead of her actual age. Some of you may say this is a sign of motherhood, where she takes good care of her kids and family instead of paying attention to herself. I agree that she is a good mum and wife, she love her husband and adore her kids. I just thought perhaps she should at least take care of herself?
So I decided... after looking at myself in the mirror for the longest time & scrutinizing every inch of myself that night, if I want to age, I want to age gracefully. I want to look my age or even younger (that'll be great). Its not about being vain or ditching my loving family. Its about finding Me back after losing my identity for the pass years. its about being self confident, its about being happy and showing it proudly both mentally & in my appearance.
So here I am, a happier close-to-40 year old woman, wife & mum who does not have the energy to match a certain 6year old boy but love him to bits, who adores her loving husband, who enjoys bargain shopping for herself & family, who loves to cook & trying to bake, who hang out with friends occasionally and many more.
To know how to grow old is the master-work of wisdom, and one of the most difficult chapters in the great art of living. ~Henri Amiel
~ ~ ~
Linking up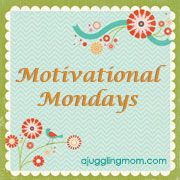 ~ ~ ~