When I agreed to do this post, I dated my Canon EOS where we spent an hour plus walking around and taking photos -discreetly- and having loads of fun together. Revisiting the place after 2 decades, memory floodgates were open and I smile when I remember snips and pieces of things that happened there so long ago.
I have fond memories of this place coz Mum & Dad used to have a shop selling cassette tapes & some stationery. Ya, cassette tapes... that was very long ago... We are always there after school, Mum will cook our lunch & dinner at the shop. We will hang around till its time to close the shop at around 8pm or sometimes even later to go home. I remember Mum allowed me to hold a small birthday party with cakes, friends, presents & everything in the shop when I was in Pri 5. During those times we do not get to celebrate our birthdays lavishly except for the traditional 2 eggs+pork liver+pork+mee sua. Can you imagine how over the moon I was? This is a place where I spent most of my younger days, in a small shop inside Bras Basah Complex.
This is the ground floor, its empty now but there used to be 2 square raised planters on the right side. In the evening the four of us sometimes will run around the garden catching garden snails. We never crush snails, we just bring the snails out to the side to see them crawl slowly back to some where. When Mum need us back at the shop she will pop her head out above and holler, which is the exact view from this photo below.
Back then Bras Basah Complex or 书城 as it was fondly known, was THE happening place. When a singer/group launches a new album they MUST have a small concert with autographs sessions after that. There will be a small rectangle stage set up with ample space for the fans to squeeze n stand to watch their idol sing and dance. Lucky for us, we never have to squeeze with the fans coz we have the best "seat". We simply just plop ourselves right in front of the shop and stay there till the event starts. We have seen many Singapore & overseas singers that we are not as star struck as others.
During our bored-and-nothing-interesting-to-do moments, we will go shops visiting. One of the shop we like to go is Knowledge Bookstore on level 3, we will simply walks in, flip some of the books aimlessly and then come out minutes later. The Indian shop owners knows us but strangely we never talk to them or hold any conversations with them. They probably know that we are "the kids from that shop on 2nd floor" and tolerate us, since we are not causing any nuisance or disturbances. I love the shop, with its rows and rows of ceiling to floor books of every subject of interests. They practically have EVERYTHING!
I guess our favourite past time, especially in the evening when there are hardly a soul around, will be running along these stretch of long corridors. We will be chasing each other then doing a quick turn around and dash back at the other side. Looking at this photo, I can almost hear our footsteps, laughter, screaming, squealing echoing through the long empty corridors.
One day so long ago, when this area is not so developed, I was running around with younger brother S when suddenly a big stray dog came out from no where. There we are standing frozen on the spot, facing each other. I was shocked n scared but my little brother calm me down by saying "Sis, you don't move, stare at the dog, don't run otherwise the dog will chase you." Aye.... my younger brother protecting me... Then when we out stared the dog n it moved away we ran like our lives depending on it, we were even too scared to scream in fear.
The Jack's Place has been at the same location since as long as I can remember. Wow! I still vaguely remember that we always hang around the back door where the staffs comes out for a smoke, sometimes striking a conversation with them.
My yearly trip to the optician Kwong Shin to make my spectacles when I was a little girl. I was so surprise to see the shop is still around after so long. At that time, they have the coolest range of frames. I remembered I had a white (like paper white) color frame -that covers half of my face- which I wore to school and got the attention of the school coz it was NOT the approved color. Nevertheless I was issued The Warning, lose the frame or get some points. I ignored the warning and nothing happened to me, so much for a scare huh.
I grew up with ABBA, Richard Clayderman, Jimmy Chan, BoneyM, Michael Jackson, Carpenters, oldies & country songs, 水草三重唱、梁文福、新谣、裘海正、伊能靜、方文琳、齐豫 just to name a few. I left my footprints in Art Friend, Popular, Sagacity, Evergreen Book Store, Saint Book Store and the list goes on. I am surrounded with books & musics every day of my childhood days. This would probably explain my love for music, songs, dancing and books.
As I stood there with camera in my hand, it is as if time has slowed down to almost a stop, everything are moving so very slowly. 2 decades of memories of people, things and events flashes across my mind, it is as if they just happened yesterday. The latest songs/music playing from our player, attracting customers to our shop. Me standing around the shop helping out or playing with the cash register which will earn me a scolding from Mum *chuckles*
While writing I thought of Dad, my eyes just well up with tears and I can't seem to make them stop. So I took a break to have a good silent cry, remembering my dear old Dad whom I regret that we did not have a better & closer relationship.
Good memories, not so happy memories, I used to throw them to the back of my mind, now I treasure them most.
Here are the photos of our "unique" childhood playground.
If you have time, drop by Bras Basah Complex which has not change much. You can still find books & stuffs at good prices. Go down to immerse yourself in the aroma & feel of books. Its bustled with people & activities but you can feel a sense of calmness in the atmosphere too. I hope you have fond memories of this place as I do.
*** *** ***
Next in line is Winnie Lee
Winnie Lee is a FTWM to a pair of girl and boy, aged two years and four months respectively. She home teaches and is a firm believer of play and the great outdoors. She shares her parenting and home teaching adventures at
http://toddlymummy.blogspot.com/
.
For 'Loving My Spot', Winnie will be sharing about a quaint neighbourhood that is just minutes from town.
Linking up with Blog Train hosted by
Sarah at The Playful Parents.
Click the link below to see the wonderful insight intro of different spots in Singapore.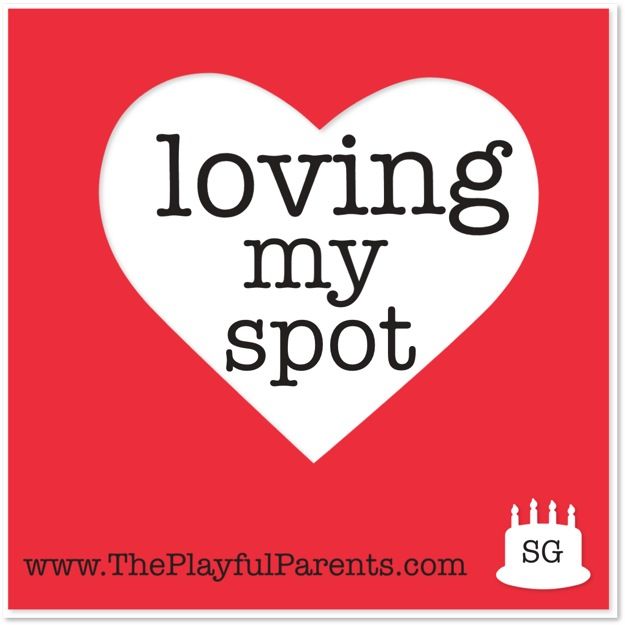 ~ ~ ~